08/29/2015
Last time I wrote here was back in January.  Time flies for sure!
Some depressing stuff on my end … had to deal with the passing of our oldest golden girl Kutya in May.  She was 14 when she left us and we had her since she was 7 weeks old. Her seizures had increased and then she  simply stopped eating – we knew it was time and I was with her in the end.  The emotional impact was pretty heavy on me and I had to take a step back from the rescue while dealing with her decline and eventual passing.  We had lost our other golden girl, Penny, not so long ago — she was just 9.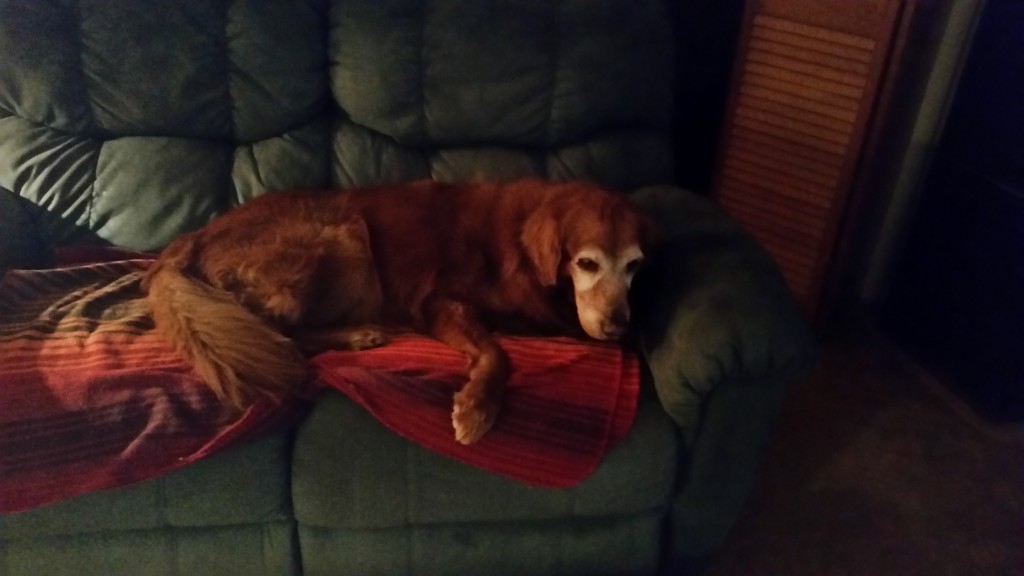 In late June we had the pleasure of meeting Sammy.  He came to ECGRR with a few behavioral issues and I ended up transporting him down to a trainer we use in South Florida.  He is a sweetheart and as I write this, is still available for adoption.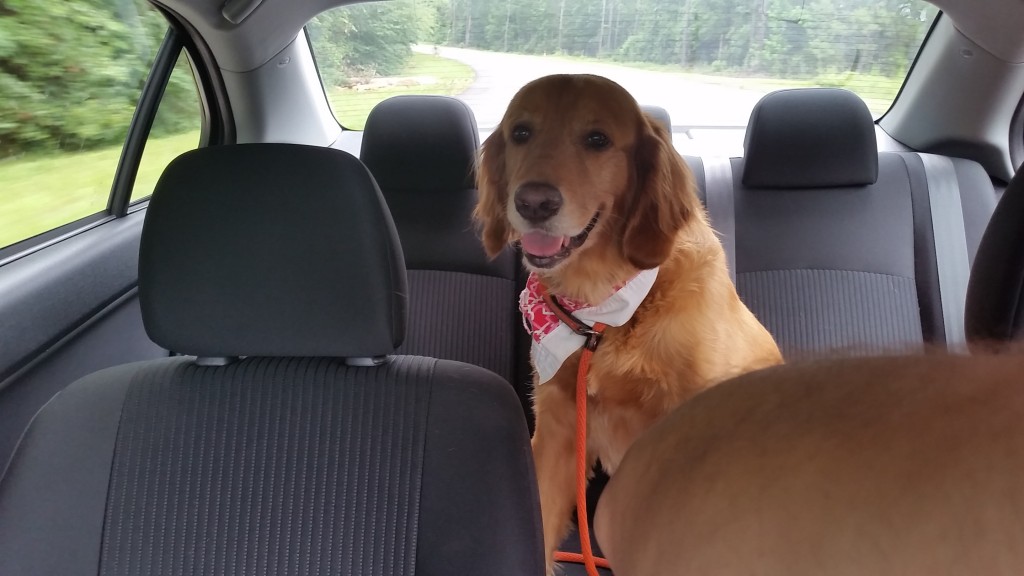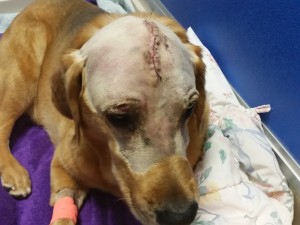 Also in June, our golden/rottie mix boy (Duncan) started having seizures.  By July they had increased.  A CT scan revealed a 3 cm mass on the left front of his brain.  The odds were that we were dealing with a tumor … chances of it growing back were on the high side.
We decided on surgery to remove it.
When the pathology report came back it was unexpected good news.  The mass was not a tumor or cancerous.  It was simply a mass of dead tissue from a vascular disorder in the area.  He most likely had the condition since a pup and pressure had been slowly building resulting in the seizures and some behavior problems – mostly increased anxiety.
Duncan's recovery has been remarkable. He has some motor issues on the right side but has been improving as time goes on.  He's now more  special than ever 🙂
A few weeks ago I received a call to help the Florida Great Pyrenees rescue.  They had two "kids" that needed to be transported down to central Florida.  One was an 11 week old puppy and the other was a 1 year old male. With some schedule juggling I was able to get both of them and headed down to meet up with the rescue.  The puppy had some vision issues but traveled well in the front passenger floorboard.  The family surrendering the 1 year male (Max) informed me he had some aggression issues but we hit it off just fine. Only downside was when the puppy decided to pee all over my front seats while I was giving Max a bathroom break. I'm still working on the odor issue with that one.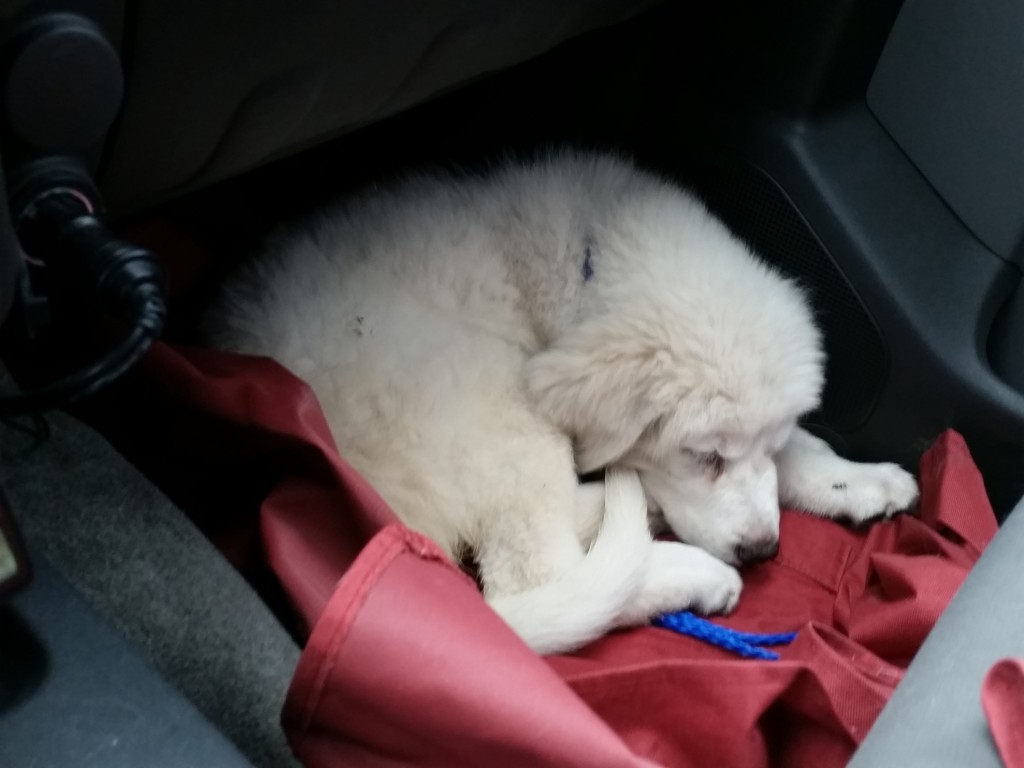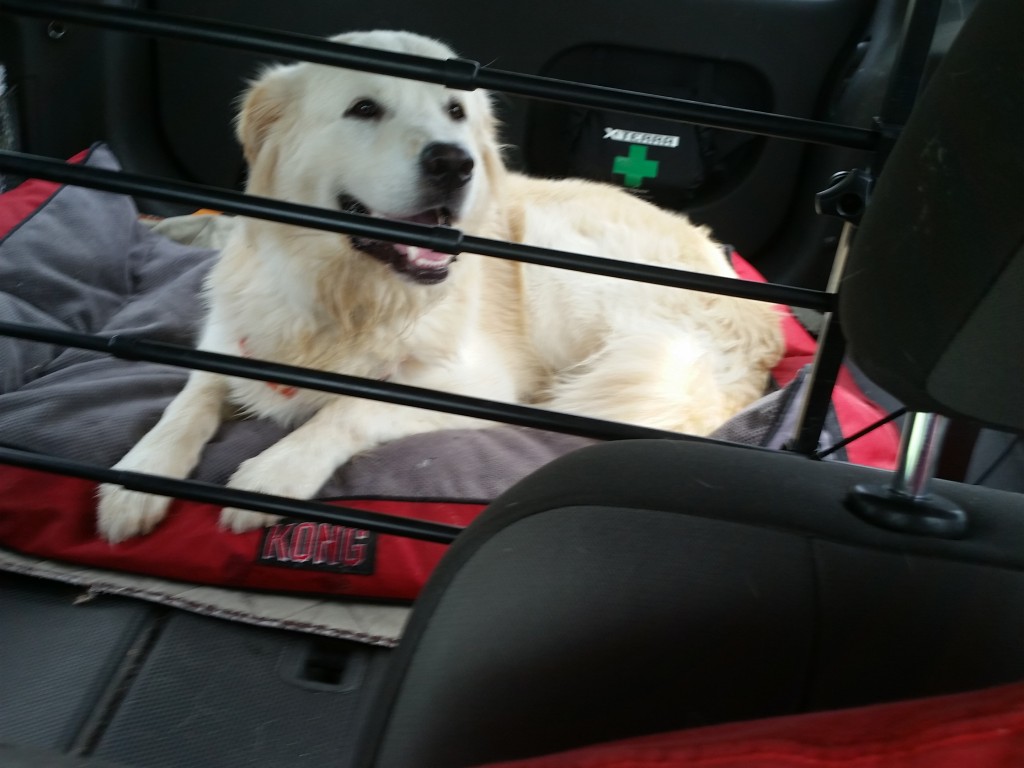 Last week I received a call that a group filming a commercial for Synovous bank was interested in featuring ECGRR as a FL panhandle non-profit.  It was very short notice, but we managed to gather some volunteers/dogs to be filmed.  Not sure what the end result will be, but the production group was nice enough to donate $500 to ECGRR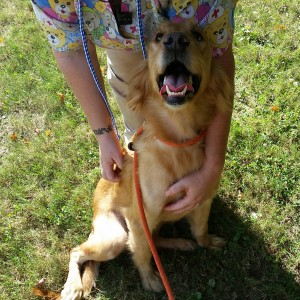 This week involved the rescue of Bella – a sweet little golden girl.   She's off to see an applicant family that has had their heart set on  a young female like her for over a year.
Off to do some promotions for ECGRR on the web and get the word out about our upcoming charity golf tournament.