Wally (Wallace) is a 100lb+ Mastiff / Great Dane mix  currently in Bay County Animal Control.
note: new kennel card has been changed to show Great Dane instead of Amer Bulldog
Wally was turned in by his owner after he bit one of the children in the family.  The full circumstances is that child touched Wally in the area were he recently had neuter surgery.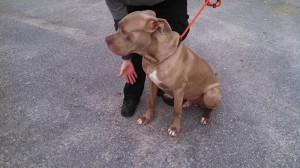 Wally is about 1.5 years old and active.  He knows basic commands, will walk off-leash but has little concept of his size.
He would need placement in a home that understands his needs for exercise and with no children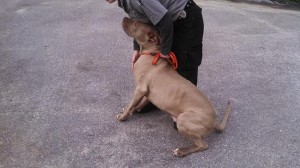 For additional information, contact Bay County Animal Control @ (850) 767-3333 and ask for Robyn or Kelly.  If you have problems reaching them, call Bill Hyde @ (850) 896-3448.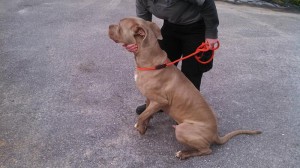 Video