December 26, 2014
The rescue is dealing with some organizational changes – a scale back in how we manage things that involves stepping away from a "team" concept, back to more centralized management.  Fewer cooks around the fire and probably for the best.  Despite my self perception of being a lousy manager/leader, the board has seen it fit to keep me as president.  Probably not so much a vote of confidence as nobody really wants the job 😉
I'm up in Connecticut as I write this. Visiting family and friends.  Usual holiday stuff.  Have just sent out the last ECGRR newsletters of the year – think that makes a grand total of 4 since I came up with the concept last February.  It was a good idea, but other commitments and being easily distracted (shiny things should be kept from view) resulted in lack of publishing as intended.  Will have to add a "promise to do better" in my New Year resolutions.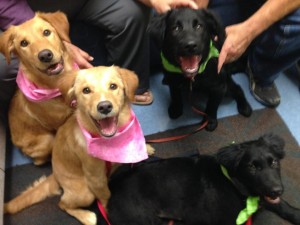 Just prior to heading up north I was able to help out the Florida Lab Rescue with getting 4, six-month old pups to them from Bay County animal control.  I try to give them a hand whenever possible since they have very limited resources in the FL Panhandle and there are WAY TOO MANY labs that need to be rescued.  The exchange went well and was told that two of them had actually been adopted out just prior to Christmas.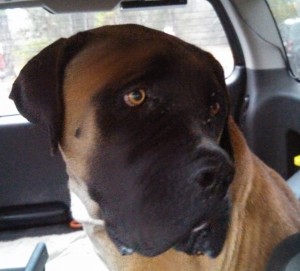 A few weeks prior to helping with the lab puppies, I happened to stumble across a S. African Mastiff knows as a Boerboel in one of the county animal control facilities. A very large breed (known to be over 220lbs) and requiring a unique home environment,   I offered to check with some rescue groups.  The poor guy – his name is Doulos – was not very happy, a bit confused on why he had been surrendered by his "family" and was dealing with a painful ear infection.  My efforts paid off and a rescue on the east coast was willing to take him in.  The other good news was a local vet (thank you Breeze Animal Hospital – Panama City Beach!) treated his ears and was able to keep him for a few days until transportation could be arranged.  I transported Doulos to Mobile, AL to meet with the other rescue rep for his ride up north.  I really fell in love with this gentle giant. Fom what I hear, he is doing wonderfully in a foster home (see below).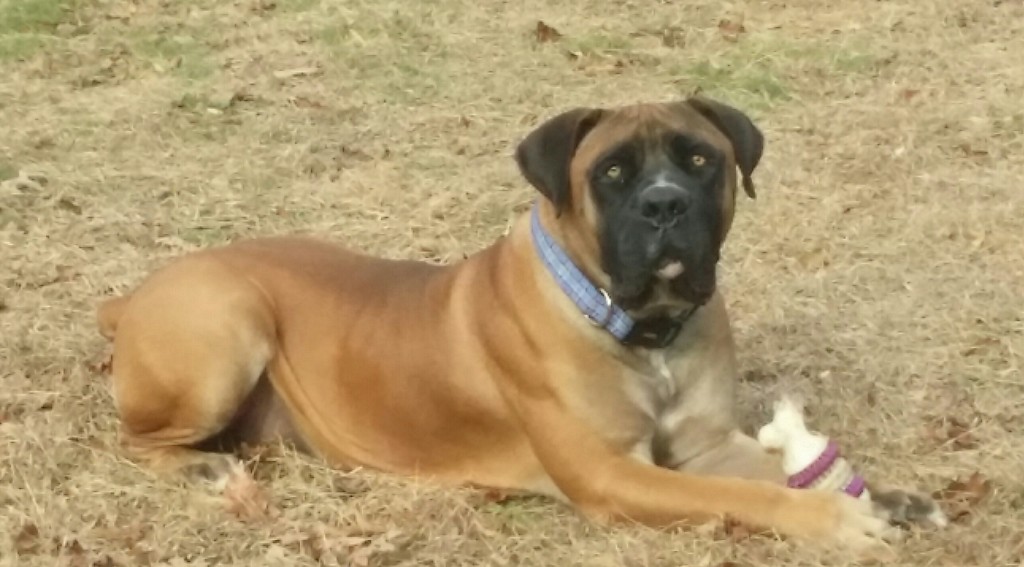 Anyway, just a few of the recent "other" rescues I end up giving a hand with.
Off to visit my childhood haunts and then an evening with friends I grew up with – Kindergarten to High School.